A statement from Leah-Lynn Plante on her refusal to testify before the grand jury
August 28, 2012
My name is Leah-Lynn Plante, and I am one of the people who has been subpoenaed to a secret grand jury, meeting in Seattle on August 30. [update: meeting pushed back, see below]
This will be the second time I have appeared before the grand jury, and the second time I have refused to testify. The first time was on August 2. I appeared, as ordered, and I identified myself. Then the US Attorney asked if I would be willing to answer her questions. I said, No, and was issued another subpoena, this time for the 30th.
A month later, my answer is still the same. No, I will not answer their questions. I believe that these hearings are politically motivated. The government wants to use them to collect information that it can use in a campaign of repression. I refuse to have any part of it.
It is likely that the government will put me in jail for that refusal.
I hate the very idea of prison. But I know, if I am sent there, I will not be alone. I can only speak for myself, but I have every faith that the others subpoenaed to these hearings will likewise refuse. And I know that hundreds of people have called the US Attorney demanding that they end this tribunal. Hundreds of organizations, representing thousands of people, signed onto a statement expressing solidarity with those of us under attack and demanding an end to this sort of repression.
I know that those people will continue to support me, and the others subpoenaed, and the targets of the investigation. That spirit of solidarity is exactly what the state fears. It is the source of our strength, yours and mine. And that strength shows itself in every act of resistance.
Solidarity is What the State Fears
Because We Must
http://becausewemustdotorg.tumblr.com/post/30427730282/solidarity-is-what-the-state-fears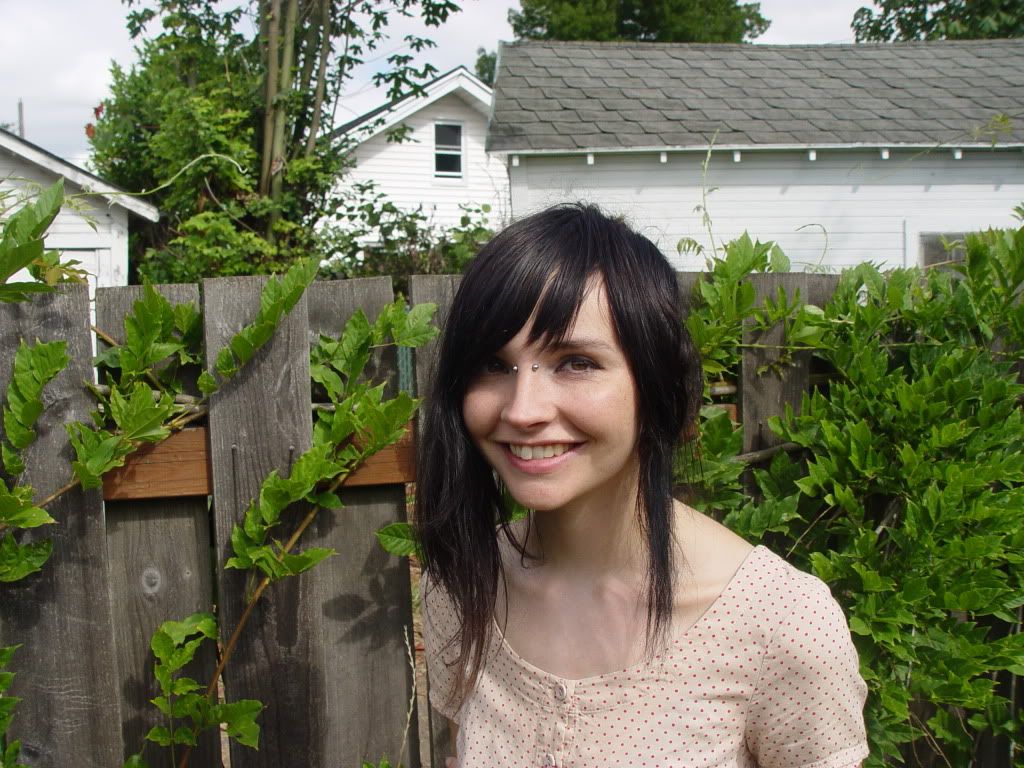 Because We Must is founded on the idea that all forms of oppression and, in turn, the struggles against them, are intimately connected. The subjugation of the earth, it's non-human animal inhabitants, and the people that are not members of the wealthy white male elite are not unrelated phenomena.

*~*~*~*~*~*~*~*~*~*~*~*~*~*~*~*~*~*~*~*~*~*~*~*~*~*~*~*~*~*~*~*~*~*~*~*~*~*~*~*~*
*UPDATE: Leah's date has been pushed back. It is no longer tomorrow (8/30). The event has been pushed back to September 13th…Details coming soon.
"I just got a call from my lawyer telling me not to come to the Grand Jury tomorrow. The date is being pushed back again. He will let me know the new date when he knows for sure and I will let you all know.
I do not know if the other people also had their dates changed yet. Stay tuned."
http://leahxvx.tumblr.com/post/30462639491/update-no-grand-jury-for-me-tomorrow
*~*~*~*~*~*~*~*~*~*~*~*~*~*~*~*~*~*~*~*~*~*~*~*~*~*~*~*~*~*~*~*~*~*~*~*~*~*~*~*~*
Seattle Grand Jury is About Intimidation, and Social Mapping of Anarchist Movement
by WILL POTTER
"Sometimes, law enforcement believes this knocking-down-the-door, boot-on-the-throat intimidation is part of a crime-prevention strategy," he said. But a more pernicious goal may be social mapping. The anarchist books and cans of spray paint can be sexy items to wave around a courtroom, he said, but "address books, cell phones, hard drives—that's the real gold."
During the raid at her home, Plante said, some of the agents were initially hyperaggressive, but seemed "confused" by finding nothing more sinister than five sleepy young people. "It seemed like what they expected was some armed stronghold," she said. "But it's just a normal house, with normal stuff in the pantry, lots of cute animals, and everyone here was docile and polite."
"That's a really important point," Potter said when I mentioned that detail. "There's a huge disconnect between what the FBI and local police are being told and trained for, and what the reality is. There are presentations about ominous, nihilistic, black-clad, bomb-throwing, turn-of-the-century caricatures—the reality is that many anarchists are just organizing gathering spaces, free libraries, free neighborhood kitchens."
see full story:
http://www.greenisthenewred.com/blog/seattle-strangergrand-jury-anarchist/6284/
*~*~*~*~*~*~*~*~*~*~*~*~*~*~*~*~*~*~*~*~*~*~*~*~*~*~*~*~*~*~*~*~*~*~*~*~*~*~*~*~*
Political Convictions?
Federal Prosecutors in Seattle Are Dragging Activists into Grand Juries, Citing Their Social Circles and Anarchist Reading Materials
by BRENDAN KILEY
Refusal to testify at a federal grand jury, especially on political grounds, can result in jail time for contempt of court. (Video journalist Josh Wolf, for example, served seven and a half months in 2006 and 2007 for refusing to cooperate with a grand jury and turn over his footage of a protest in San Francisco.)
In a follow-up interview with The Stranger, Plante said she wasn't even in Seattle on May 1 and is neither a witness to nor a perpetrator of any related crimes. She is, however, a self-declared anarchist and thinks the FBI singled her out because of her political beliefs and social affiliations.
Plante had been summoned to Seattle by a federal subpoena, delivered to her in the early hours of July 25, when the FBI raided her home—one of several raids in Seattle, Olympia, and Portland in the past couple of months. FBI agents, she said, smashed through her front door with a battering ram with assault rifles drawn, "looking paramilitary." According to a copy of the warrant, agents were looking for black clothing, paint, sticks, flags, computers and cell phones, and "anti-government or anarchist literature."
"When I see a search warrant that targets political literature, I get nervous," said attorney Neil Fox, president of the Seattle chapter of the National Lawyers Guild. (The Seattle chapter released a statement urging the FBI and the US Attorney to end the raids and drop the grand jury subpoenas.) Raids like those can have a chilling effect on free speech, he said, and a long-term "negative effect on the country—you want to have robust discussions about political issues without fear." He also has concerns about the scope of the warrants: "'Anti- government literature' is so broad," he said. "What does that include? Does that include the writings of Karl Marx? Will that subject me to having my door kicked in and being dragged in front of a grand jury?"
Grand juries, Fox explained, were originally conceived as a protection for citizens against overzealous prosecutors and are enshrined in the Fifth Amendment of the US Constitution. A petite jury—the more familiar kind, from 6 to 12 people—determines innocence or guilt during a trial. A grand jury is larger, from 16 to 23 people, meets with a prosecutor but no defense attorneys, and determines whether there's enough evidence to indict someone for a federal crime.
Nowadays, Fox said, grand juries are often used by prosecutors and investigators who have run out of leads. But grand juries are secret, so it's difficult to know what the prosecutor is really doing. And the effects of raids and subpoenas like the ones in Seattle and Portland may be more about putting on the dramatic public spectacle of dragging people through the mud than investigating a crime.
Doug Honig, communications director at ACLU of Washington, echoed Fox's concerns: "If it's not carefully conducted, it can end up becoming a fishing expedition looking into people's political views and political associations.
see full story:
http://www.thestranger.com/seattle/political-convictions/Content?oid=14397498
*~*~*~*~*~*~*~*~*~*~*~*~*~*~*~*~*~*~*~*~*~*~*~*~*~*~*~*~*~*~*~*~*~*~*~*~*~*~*~*~*
*~*~*~*~*~*~*~*~*~*~*~*~*~*~*~*~*~*~*~*~*~*~*~*~*~*~*~*~*~*~*~*~*~*~*~*~*~*~*~*~*
Rally at the Courthouse Support Grand Jury Resistors
700 Stewart St Seattle, WA
9/13/12 12:00pm
August 2nd was the first hearing of the Seattle grand jury that has been formed to investigate Northwest anarchists. Leah-Lynn Plante read a statement that detailed her non-cooperation and then proceeded to go inside the court house to refuse to answer their questions.
The remaining recipients of subpoenas either elected not to show up to the grand jury, had August 30 or another date on their subpoena, or have not been officially served; however now all the dates have been pushed back to the 13th of Septe
mber.
Please come out on Thursday September 13th to express your solidarity with the resistors and show your stance against the State's witch hunt.
BRING: Banners, fliers, NOISE makers, signs, and anything else to make this rally energetic and supportive.
Please check saynothing.info or nopoliticalrepression.wordpress.com for updates.
FB event page:
https://www.facebook.com/events/103300593152385/
One Response to A statement from Leah-Lynn Plante on her refusal to testify before the grand jury