Joshua Alex Garland Case Shows Why Dash-Cam Videos Should Be Public
King County Prosecutor's office dismissed charges against a photographer who had been arrested at the May Day protests. Prosecutors had charged 28-year-old Joshua Alex Garland, on assignment that day for Real Change, with assault for allegedly grabbing an officer's hand, twisting his arm and trying to pull him into the crowd. But lo and behold, videos posted to YouTube suggest it didn't happen that way at all.
As it appears from the video, Garland was pulled by an officer, not the other way around. Garland is the one carrying a camera and wearing sunglasses and a bandanna. His attorney, Andy Robertson, says he had already been pepper sprayed once that day.
Robertson credits prosecutors office for being "extremely professional" in their willingness to look at the videos with her and then drop the charges, without dragging Garland through a trial. But things would have turned out differently had there been no video.
http://blogs.seattleweekly.com/dailyweekly/2012/05/joshua_alex_garland_case_shows.php?page=2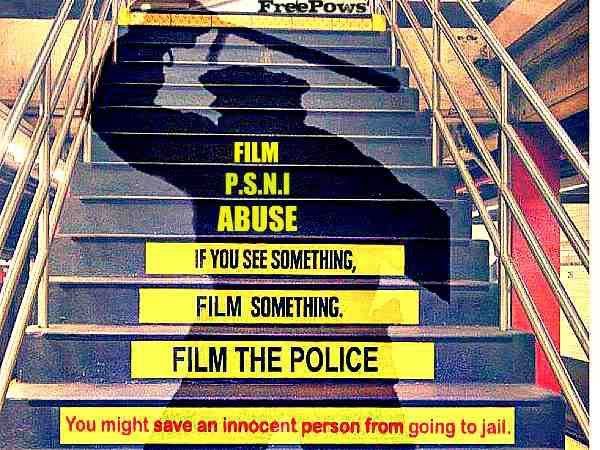 photocredit:
http://fiannaiochta.wordpress.com/2012/07/26/film-the-police-you-might-save-an-innocent-person-from-going-to-jail/534533_264060147040341_552410889_n/