Occupy Chaplains Recruiting
Occupy Chaplains is recruiting for more members.
We are seeking lay people, ordained ministers, seekers and peacemakers of any faith or spiritual inclination who feel a calling to support the transformation of American society into a more just and humane place for all. We see the Occupy phenomenon as a deeply spiritual movement. Its call for economic and political justice reflects the wisdom of many our world's religions. While the more visible Occupy encampments are gone, there are a variety of groups protesting student debt, opposing home foreclosures, advocating for a state bank, developing neighborhood gardening, among other things.
Presently our active membership draws from these traditions: Christian, Buddhist, Baha'i, Quakers, Sufi, earth-based spirituality, and native spirituality. We offer peaceful presence, a sanctuary tent at rallies, marching in solidarity, friendship, conversation, prayer and meditation. We also reach out to religious congregations and spiritual circles to facilitate heartfelt and faith-centered discussion on the Occupy movement and the issues it brings up.
There are many levels of involvement possible. Some of these opportunities include:
Serving as a liaison between Occupy Chaplains and your own community and neighborhood

Attending a weekly meeting of Occupy Chaplains

Joining us at an Occupy action

Offering meditation and pastoral care in the Sanctuary Tent

Offering meditation before the weekly Occupy General Assemblies.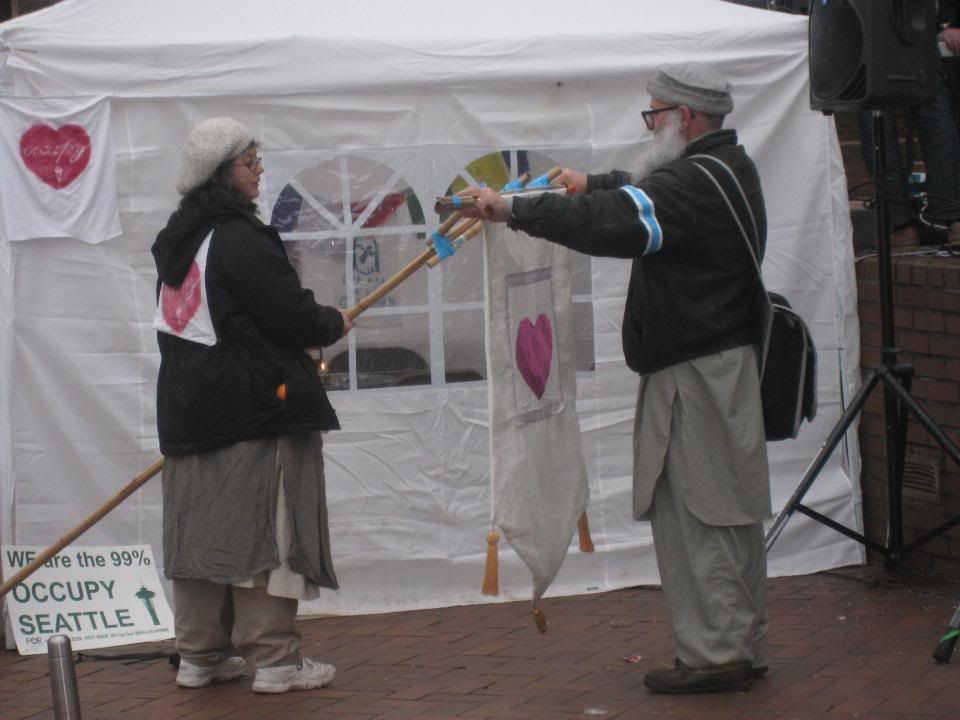 You can request to be on our email list (one to three emails per week) by sending an email to: occupy-chaplains+subscribe@googlegroups.com.
We currently meet every Monday at 10:00 AM to noon at the Interfaith Community Church located at 1763 NW 62nd St., Seattle 98107.

We are hosting an orientation meeting for those who wish to become more involved on October 13th from 10:00 AM to noon at the Interfaith Community Church.

please RSVP to: occupychaplains@gmail.com.

If you would like to discuss how you might become involved, message us or email occupychaplains@gmail.com.

FB event page: https://www.facebook.com/events/270063419777611/